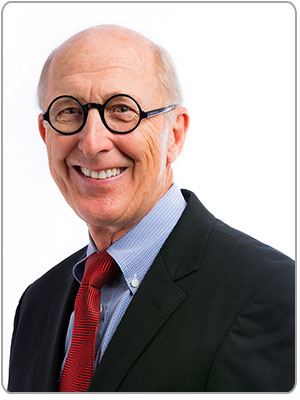 I liked my family dentist and really liked my orthodontist. They had busy practices and were fun to be around. I thought dentistry would be a rewarding career.I had to give a speech in 8th grade about what I wanted to do when I grew up. As part of my research I remember interviewing our family dentist at his home. He told me, 'Dentistry is a wonderful profession and I encourage you to pursue it. Take all the math and science you can get and focus on getting good grades. If I had a role model, it was him.
When I got to college, science didn't capture my interest, but literature did. I majored in literature, minored in French and took all the required pre-med courses. I did go on to dental school, but the first year was difficult. A third of my class had master's degrees in some biological science, and there I was, the only guy with a degree in literature. It was tough keeping up with the scientists, but after a year of extra hard work, I had evened the playing field.
Following dental school, I enlisted in the Air Force as a general dentist serving in North Dakota and Guam. Next up was a residency in periodontics at Boston University. I loved Boston with all its intellectual stimulation, but I found myself longing for a warmer climate where I would have more opportunities to play golf and tennis.
So, with little more than a map in hand, I drove to Tucson. In 1983, after working with a group of specialists for 7 years, I opened this practice. I've been right here ever since, being the best periodontist I can possibly be, loving the hard work, enjoying my staff and–most importantly–caring for my patients as if they were family.
In a recent conversation with a colleague, I explained that what I really want at the end of the day is to look in the rear-view mirror as I drive away from my office and be able to say, "Boy I did a great job today!"